Missing Nazi submarine mystery finally solved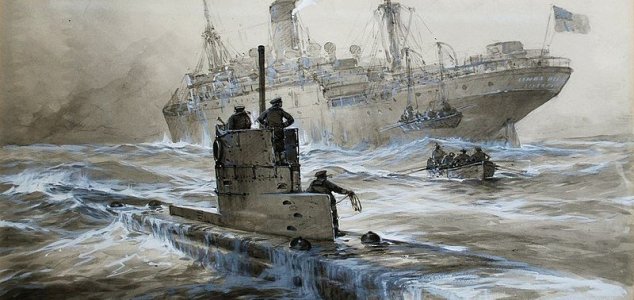 U-boats sank thousands of ships during World War II.

Image Credit: PD – Willy Stower
The wreckage of one of Germany's most advanced U-boats has been discovered off the coast of Denmark.
The submersible World War II vessel U-3523 had long been at the center of rumors suggesting that leading Nazis, possibly even including Hitler himself, had been ferried to the relative safety of South America after Germany had surrendered at the end of the war.
The discovery of the vessel's wreckage however has finally put these theories to rest.
"After the war, there were many rumors about top Nazis who fled in U-boats and brought Nazi gold to safety, and the U-3523 fed the rumors," Denmark's Sea War Museum Jutland wrote on its website.
"The Type XXI was the first genuine submarine that could sail submerged for a prolonged time, and the U-3523 had a range that would have allowed it to sail non-stop all the way to South America."
The submarine was found sitting at a 45-degree angle around 130 yards beneath the surface.
Exactly what it was carrying at the time it was sunk however remains unclear.
Source: CBS News | Comments (1)