NASA teases plans for nuclear power in space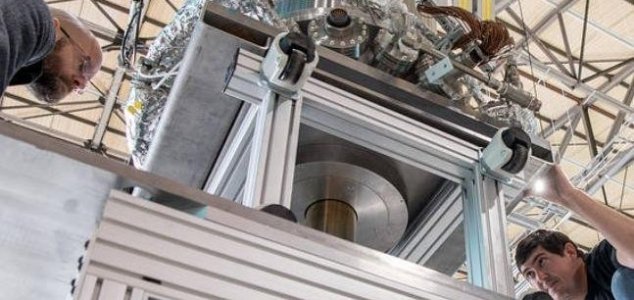 The new reactor will help to power future space missions.

Image Credit: NASA
The space agency will be revealing new details of its 'Kilopower' system at the beginning of next month.
According to reports, a press conference set to take place at NASA's Glenn Research Center in Cleveland on May 2nd will reveal more about the new system and how it is progressing.
Known as Kilopower, this experimental, miniature nuclear reactor has been designed to provide clean, plentiful energy for both manned and robotic deep space missions.
"This pioneering space fission power system could provide up to 10 kilowatts of electrical power – enough to run two average households – continuously for at least ten years," NASA wrote.
"Four Kilopower units would provide enough power to establish an outpost."
While it is currently unclear when the new reactor will be ready for use in actual missions, it will ultimately make a manned presence on Mars a lot more plausible.
"We want a power source that can handle extreme environments," said NASA's Lee Mason.
"Kilopower opens up the full surface of Mars, including the northern latitudes where water may reside."
Source: Independent | Comments (2)